A while ago Thom came home with Saranac Caramel Porter beer, a limited release for the holidays. I tasted it - yummy. I don't normally drink much, but I asked him to save me one to cook with. I wasn't sure what I would make (and assumed something with beef) but in the end there was a birthday and I made a cake instead.

I loosely based my cake on this recipe, but changed the amounts and some ingredients to suit my tastes (as well as ingredients I already had on hand). The frosting recipe came from here. I made double the amount of caramel sauce and flavored half with Cointreau to use as a soak before frosting and then as a glaze on top along with a ganache drizzle.

Here is the process in pictures:

The ingredients: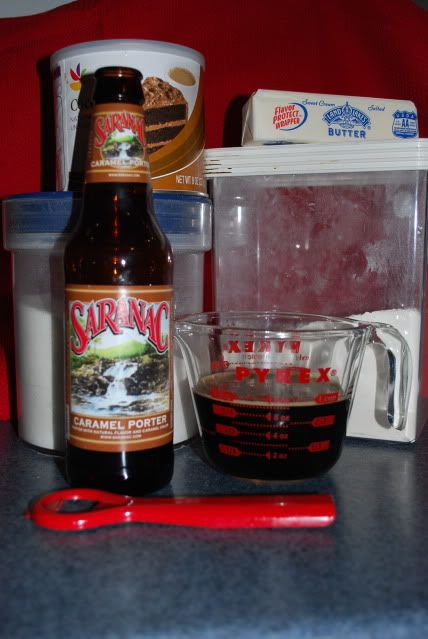 Simmering the beer and butter together with the cocoa: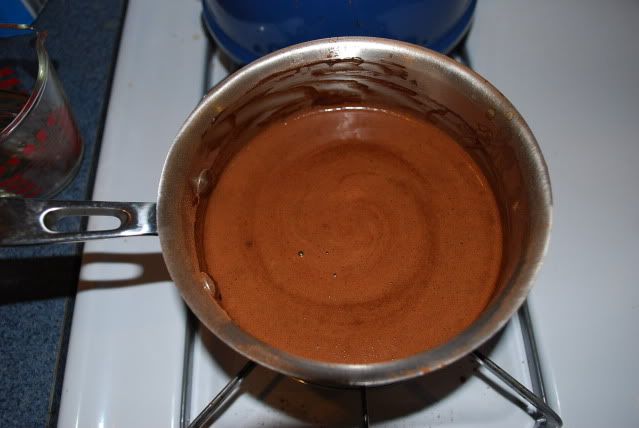 Cakes go in the oven:



And they come out!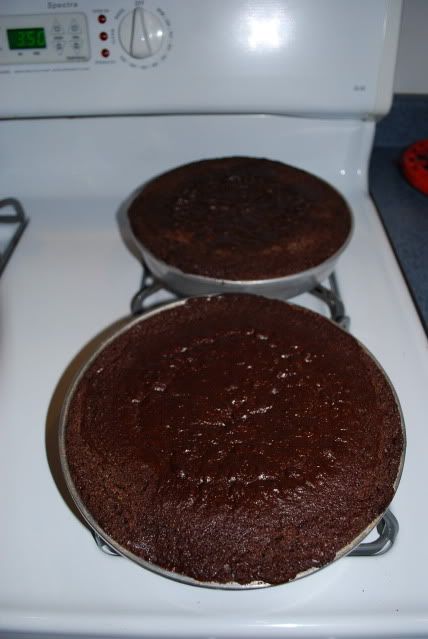 The glamour shot, with frosting and glazes:



It was so good we each had two pieces!